Fire starting is one of the most important necessities of surviving. Carrying a pocket lighter, flint & steel, or matches at all times is very ideal.  In the event you need fire, you have it in your very pocket. There may be a day come when we have no more electricity running through our homes. That means no more heat during the winter and it also may prohibit you from cooking your food. However, if you know the basics of fire starting, you may just survive. In every household, we can find flammable materials that we often overlook. These flammable materials can save our lives. Here are 6 fire tinders that you can find in your home…
A cotton ball is often used for medicinal purposes but is also a very flammable tender. With no hesitation, the cotton ball is my favorite fire tinder. A cotton ball can be set on fire by using one strike of flint and steel. Adding Vaseline onto the cotton ball will increase its burning duration.
Lint is a very flammable fire tinder that can be found in your dryers or pockets. Using one strike of flint and steel, should take the lint up in flames. It burns up to 30 seconds.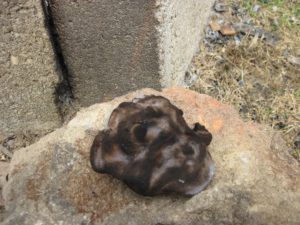 Fabric Softeners are also a very effective fire tender. Used fabric softeners can be started using flint and steel. Unused fabric softeners can be lit using a lighter or match. It burns up to 30 seconds long.
A plastic grocery bag is also a great fire tinder. Even though it isn't good to breathe in, it is a tinder we all have in our homes. Use a lighter or match to ignite. It burns for about 20 seconds.
Duct tape is a long-lasting burning fire tinder. Simply wad up the duct tape and ignite using a match or lighter.
Office trash typically contains cardstocks and papers, making it a great fire tinder. Use a match or lighter to ignite it. It lasts up to 5 minutes.