Living Off Grid: How To Save Cash On Solar Energy
Living off grid is not a dream anymore, it's a reality for thousands of Americans. One major concern with transitioning to off grid living is your energy source. Do you really want to have power lines or a generator as your only source of energy? Will you need to hire someone to install them? Below we will outline your initial costs for solar panels and how you can optimize your panels to save cash.
How Do Solar Panels Work?
According to LiveScience, solar panels work by allowing photons, or particles of light, to knock electrons free from atoms, generating a flow of electricity. Solar panels actually made up of smaller units called photovoltaic cells. Photovoltaic cells are then linked together make up a solar panel.
In order for a solar panel to work, photovoltaic cells need to establish an electric field. Much like a magnetic field, which occurs due to opposite poles, an electric field occurs when opposite charges are separated.
Specifically, they seed phosphorous into the top layer of silicon, which adds extra electrons, with a negative charge, to that layer. Meanwhile, the bottom layer gets a dose of boron, which results in fewer electrons, or a positive charge. This all adds up to an electric field at the junction between the silicon layers. Then, when a photon of sunlight knocks an electron free, the electric field will push that electron out of the silicon junction.
Benefits of Off-grid Solar Panels
Choosing a off-grid system for your home has a wide array benefits. One of the most significant benefits of solar panels is that they convert sunlight into energy, providing you with a clean supply of energy for your home. Here are some of the benefits:
Energy efficient
Extremely low electric bills after installation
Solar panel systems help reduce your carbon footprint
Natural alternative especially in the rural areas as one doesn't have to pay any extra money for the connections. off-grid solar panel systems is much easier as the light can be located where it is needed.
To choose the perfect panel for you, you will need to check the wattage of appliance you will be using. Some panels produce more energy per wattage, while smaller ones may only be used for charging devices. You might need to replace some of your appliances to bring in those that are energy efficient. Below is a list of how to save the most money on your panels once installation is complete.
How To Save Money On Your Solar Panels
Some solar panels convert 22% of their available energy into electrical power. This is an extremely high number if you consider the fact that you're paying a lot on electricity bills every month. The average cost of solar panels can be lowered in 3 ways: tax credit, solar lease and energy efficiency programs in your area. Depending on your off grid location, some options may not be available. Below you can find out how each saving method works.
Tax Credit:
The investment tax credit (ITC), also known as the federal solar tax credit, allows you to deduct 26 percent of the cost of installing a solar energy system from your federal taxes. The ITC applies to both residential and commercial systems, and there is no cap on its value.
Monthly Payments:
Your solar bill from your solar provider will be the same amount each month. The fixed amount you will see on the solar bill is determined by the amount of power your panels were designed to produce over their lifetime. That total is divided into fixed monthly payments for the term of the lease contract.
Energy Efficiency Programs:
Solar efficiency programs offer people a way to go solar with zero up-front cost. Under an energy efficiency program, the installer builds a system on your property and charges you a monthly fee to lease the equipment from them. If you use less power than your system produces, you don't have to pay for any excess generation. This option isn't available in all areas so check to see what;s offered in your are beforehand.
Reasons To Go Solar:
The price of energy is not dropping
The cost of installing solar panels has improved and prices have fallen
Installing solar panels provides a long-term subsidy benefits
Save money on your pension by reducing energy costs on your monthly electricity bill
Solar panels are long-lasting and require little upkeep
Hassle Free Solar Energy
Are the ways to obtain solar panels in this article not what your looking for? I get it! There's possible hidden fees and the looming thought of being tied into a contract. If they break, how much is it to fix and is that covered? Solar panel installation can be tricky but it doesn't need to be with Backyard Revolution. Backyard Revolution is based on research done at MIT to optimize your solar experience: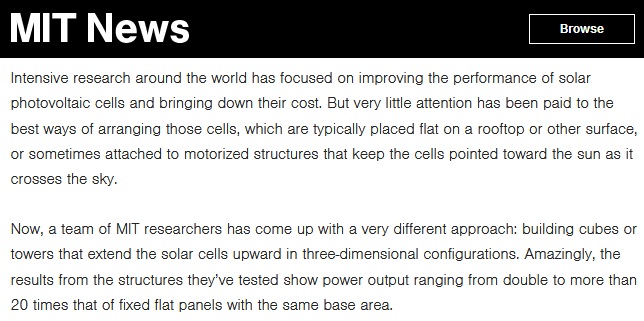 Instead of going for the usual side by side layout, Backyard Revolution designed their structure to build upwards. The zigzag approach gets 100% sun exposure rather than partial sun exposure due to immovable positioning. It's efficient and has drastically lower initial costs that are more SHTF friendly. Plus! It will save you more money vs. a traditional panel.
Here's a quick video to explain how their design works and how it will keep cash in your pocket:
Get setup with 3d Solar panels in your backyard by visiting Backyard Revolution Here: http://www.survivalistdaily.com/backyardrevolution
Visit: EZ Battery Reconditioning To Learn More here: http://www.survivalistdaily.com/ezbatteryreconditioning